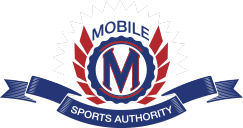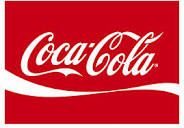 Region 8 Level 7 & 8 2015 Regional Finals
Click here for the Revised 4/14, Level 7/8 Regional schedule. Note some age group changes.
Please note that some level 8 gymnasts may have moved to a different session.
Date: April 24th-26th, 2015
Where: Mobile Convention Center

1 South Water St. Mobile, AL 36602
Admissions: $15 for Adults, $10 for Children & Senior Citizens, Under 5 are free
Hosted By: Planet Gymnastics in conjunction with the Mobile Sports Authority
Other Hotels near the Convention Center (Competition Site)
Battle House Hotel (800-236-2427)
26 N Royal St. Mobile, AL 36602
Holiday Inn Downtown (251-694-0100)
301 Government St. Mobile, AL 36602
Hampton Inn & Suites (251-436-8787)
62 S Royal St. Mobile, AL 36602
Hotels in West Mobile (25 minutes away)
Hampton Inn & Suites (251-776-5866)
525 Providence Park Drive East, Mobile, Alabama, 36695
Homewood Suites (251-634-8664)
530 Providence Park Drive East,Mobile, Alabama, 36695
Vendors:BusyBodies Gymnastics Gifts and Clothing, Taylor Made Jewellery, Ozone, Shelley Photography, Candles & Gifts. Thanks to Blessed Baskets & Gifts of Mobile.

Arthur R. Outlaw Convention Center is located at One Water Street South, Mobile, AL 36602. Click here for directions and more information.

Mobile Regional Airport is located 30 minutes from the Convention Center, at 8400 Airport Blvd, Mobile, AL 36608. Call 251-639-4630. Ground transortation and rental cars are available. Click here.

Mobile Infirmary Medical Center is located at 5 Mobile Infirmary Circle, Mobile, AL 36607. Call 251-435-2400. Click here.

Urgent Care Centers are located at 4402 Old Shell Rd, Mobile, AL(251) 633-0123 and 4270 Cottage Hill Rd, Mobile, AL(251) 300-2770 Click here.

Paramedics will be present in the Convention Center.

The Mobile Bay Convention & Visitors Bureau has lists of restaurants and activities for children, and can be found at www.Mobile.org.

The Delta Woods and Water Expo is just across the bay from the Convention Center, and is having a family day on Saturday, April 24th.

School Field Trips: Please contact Planet Gymnastics at 251-650-0699 if you would like information about bringing a school group.

If you would like to return to Mobile this summer, Planet Gymnastics is hosting its annual Olympic Camp for gymnasts of all levels, on July 12-16, 2015. Learn new skills or routines with Olympic gold medalist, Vladimir Novikov and his staff. We also have recreational day camps going on all summer long.

Visit the Gulf of Mexico while you are here. Orange Beach and Gulf Shores are less than an hour's drive from the Convention Center.

Thanks to the Planet Gymnastics Parents' Association for their assistance with this event. We look forward to a great weekend!