Welcome to Planet Gymnastics in Mobile, Alabama!
GO FOR GOLD WITH OLYMPIC CHAMPION & USA NATIONAL STAFF, VLADIMIR NOVIKOV
Check out our NEWS page for a list of all our State, Regional & National Champions this year!!
Region 8 Level 7 & 8 Regionals will be held at the Mobile Convention Center on April 24th - 26th, 2015. Check out our 2015 Level 7/8 Regionals page for more information!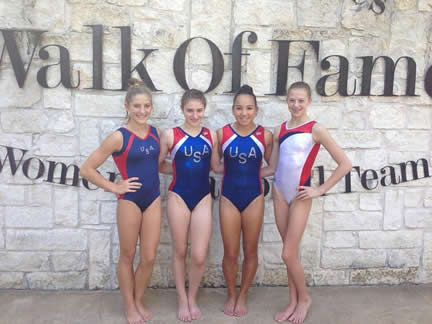 Abby Armbrecht & Kylie Dickson at JO National Team Training Camp!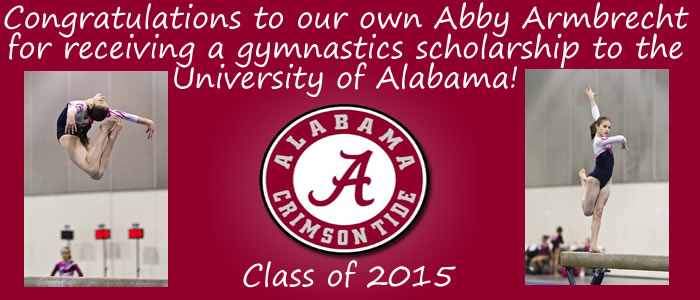 Welcome to Planet Gymnastics. I am Joanne Novikov and my husband is the Olympic Champion Vladimir Novikov. We are the owners and operators of Planet, and would like to invite you to get to know us better. Check out this highlight video of our own Vladimir Novikov:
Our gym is home to many State and National champions, but just as importantly, they are home to hundreds of boys and girls who come out every week to participate in our classes. Everyone who steps inside our facility makes us what we are - a place for fun, creativity, learning, achievement and friendships that last a lifetime. You won't find any of our children bored and hanging around the mall. We invite you to come in and accept a free trial class to see if you want to become one of the family.
We have a 17,500sf, air-conditioned, state-of-the-art facility with in-ground trampolines, a 100' long trampoline track, foam pits, two full floor areas, a specially designed preschool gym, trampoline & tumbling and Olympic equipment for girls' and boys' gymnastics. When you come to visit you'll find various other activities available in our complex to include ballet classes as well as a waxing salon (Wax'D) and beauty salon(Rikki M Salon). Planet Fitness is also located right next door for our parents who want to get a work out in while their child is in class.
There is always something going on at the Planet. We have TGIF Open Gym every Friday night. We also have Summer Camps. We host birthday parties, church groups and school field trips. Check the rest of our website for more details, or call and speak to our receptionist at (251) 650-0699 between Noon and 7pm Mon-Fri.